Facial steaming is one of the most beneficial spa beauty treatments for skin, health and overall skin condition. Atomised steam cleanses the skin, opening the skin pores to help eliminate toxins, residual make-up, and daily grime. With the Facial Steamer, you can now perform this salon-style facial treatment at home.
Special Price
$89.00
Regular Price
$199.00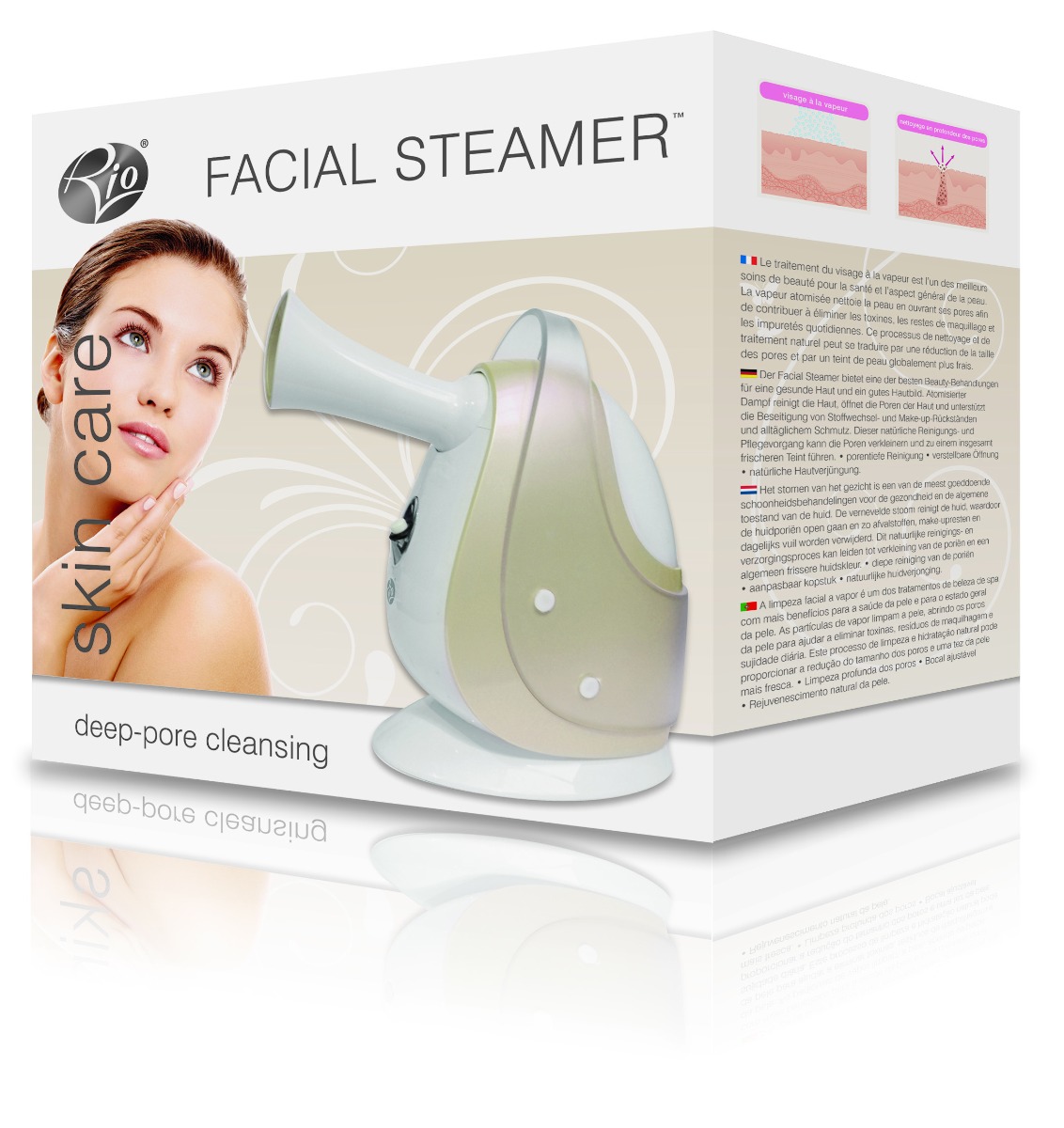 For ultra-hydration and deep-pore cleansing, the atomised Facial Steamer creates a very fine mist of 'Nano Particle Steam' to improve skin condition.
Steaming the face opens pores and induces natural perspiration to remove dirt, bacteria, air pollutants and makeup residue.  The face steamer leaves skin silky-smooth and supple and also clears nasal and sinus passages.
Features:
Opens pores for a deep clean

Cleanses the skin

Eliminates toxins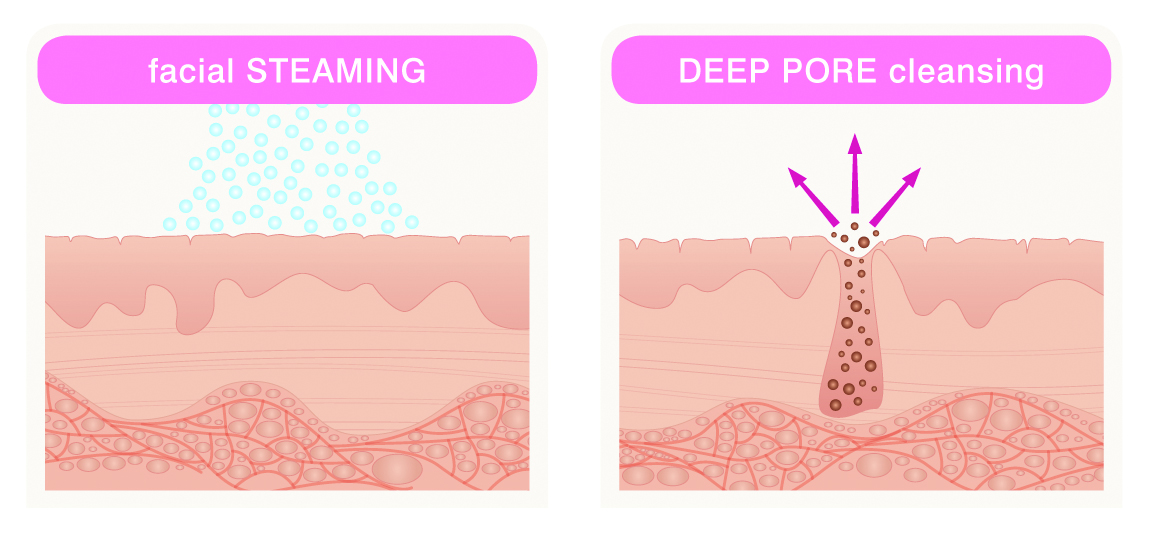 How to Use:
Step 1: Adjust the angle of the mist nozzle to direct the steam onto the desired area of your face during treatment. Note: The mist nozzle only adjusts up and down and not side to side.
Step 2: Insert the mains plug into your power supply and turn on the power button, the indicator light will illuminate red. Note: The steamer will take approx 1 minute to heat up before any steam is produced.
Step 3: Place your face no closer than 10cm away from the mist nozzle. Note: We recommend five treatments per week, each treatment lasting no longer than ten minutes.
Step 4: To finish rinse your face with cold water and pat dry.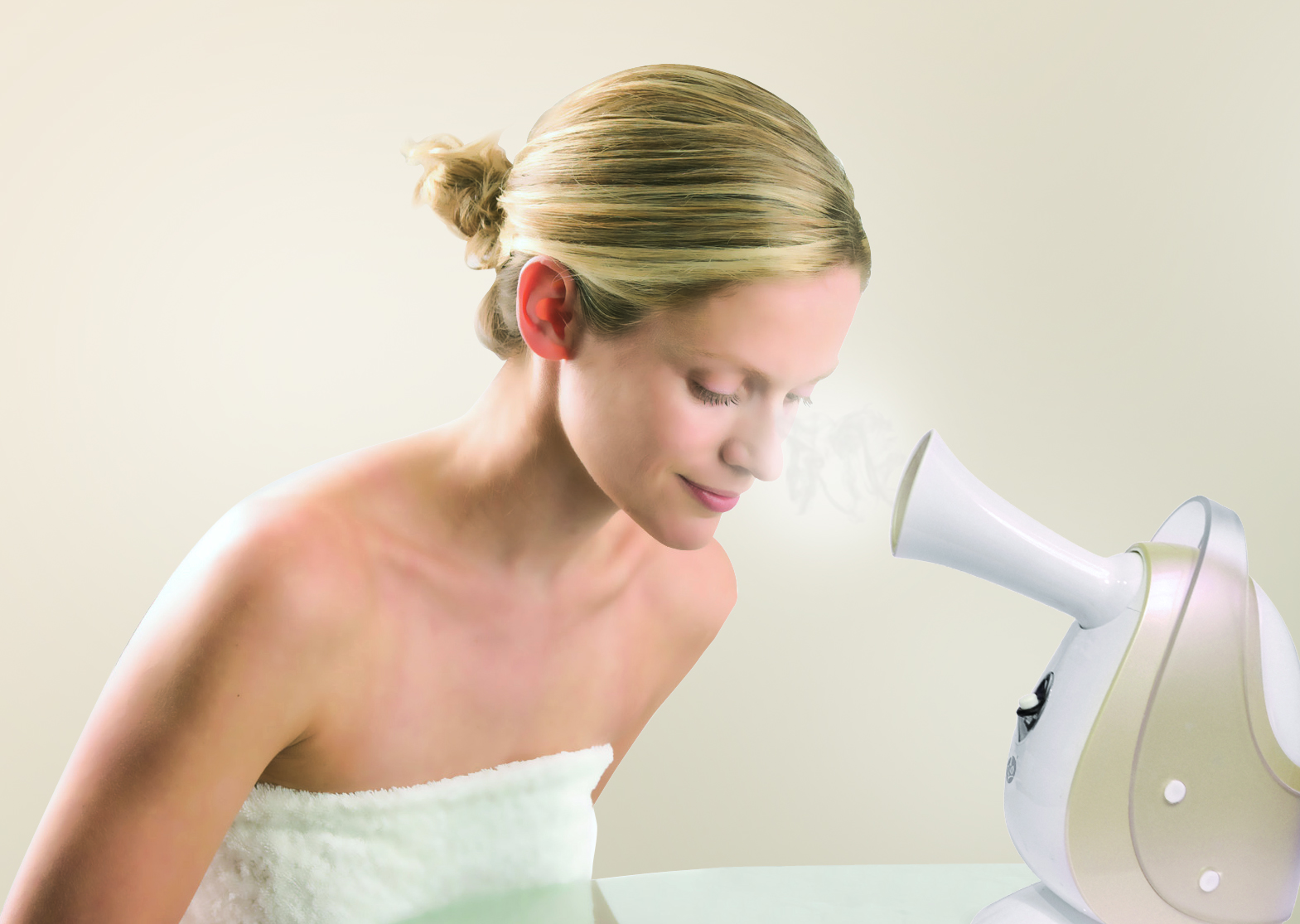 Click PDF Instructions button below to download the instructions and for more details on getting started, cleaning the water chamber and general care.
Treatment Areas:
Face
Precautions:
This Facial Steamer is not for any other use other than those described within these instructions.
We do not recommend Facial Steamer treatment for people who are pregnant, have a pacemaker, suffer from high or low blood pressure, epilepsy, heart problems, thrombosis, diabetes or skin related illnesses.
This appliance can be used by children aged 8 years and above and persons with reduced physical, sensory or mental capabilities or lack of experience and knowledge if they have been given supervision or instruction concerning the use of the appliance in a safeway and understand the hazards involved. Children shall not play with the appliance. Cleaning and maintenance shall not be made by children without supervision.
Do not use after drinking alcohol, if you are feeling unwell or fatigued.
Do not use Facial Steamer with any other facial products.
When in use, do not touch the Mist Nozzle.
When in use, do not attempt to add water to the Water Chamber. Disconnect from the mains and allow the Facial Steamer to stand for 10 minutes before removing the Water Chamber Plug in order to avoid accidental scalding.
We recommend limiting sessions to 20 minutes.
Contents:
Facial steamer

Facial steamer measuring jug