There are no limits to your natural beauty and physical potential.


After a hard workout or a sports activity, reward your body with Wide Fit Pressure Functionality that kneads your muscles and effectively provides care and comfort. By varying how much you press down on its specially designed handle, you can easily control the amount of pressure you apply to a targeted area.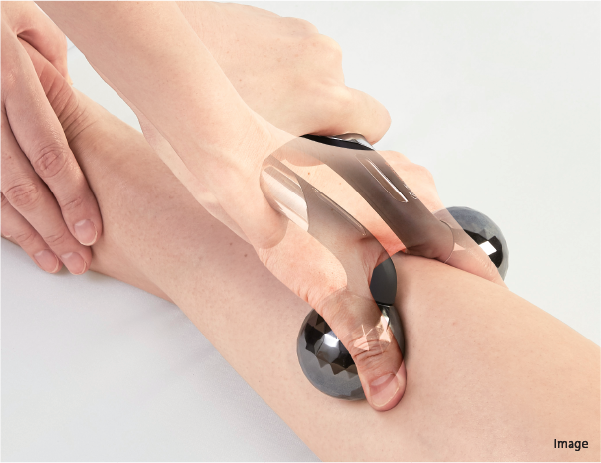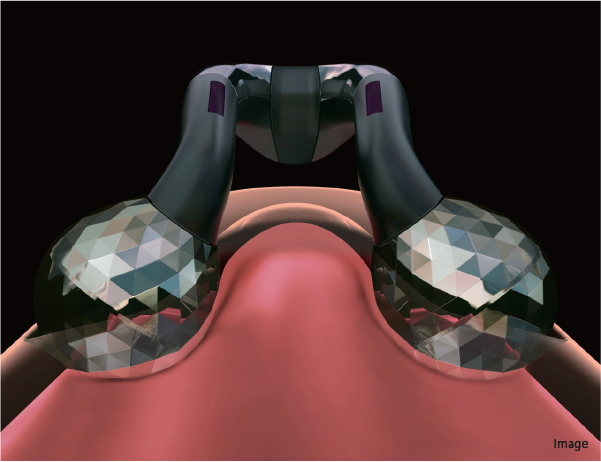 Replicates the "grasp and squeeze" action inspired by a sports trainer's massage techniques.

Specially shaped rollers for kneading and conditioning the skin.
The diamond-cut double drainage rollers grip the skin with precision and can be moved along complex contours of the body to knead the targeted area and stimulate circulation. You can also change the usage to match the situation: a slow rolling movement provides a soothing massage while a quick rolling yields a brisk and stimulating massage.

Generates a microcurrent that is favored by athletes the world over. Emits a very mild microcurrent by taking in light with two solar panels, one placed on each handle.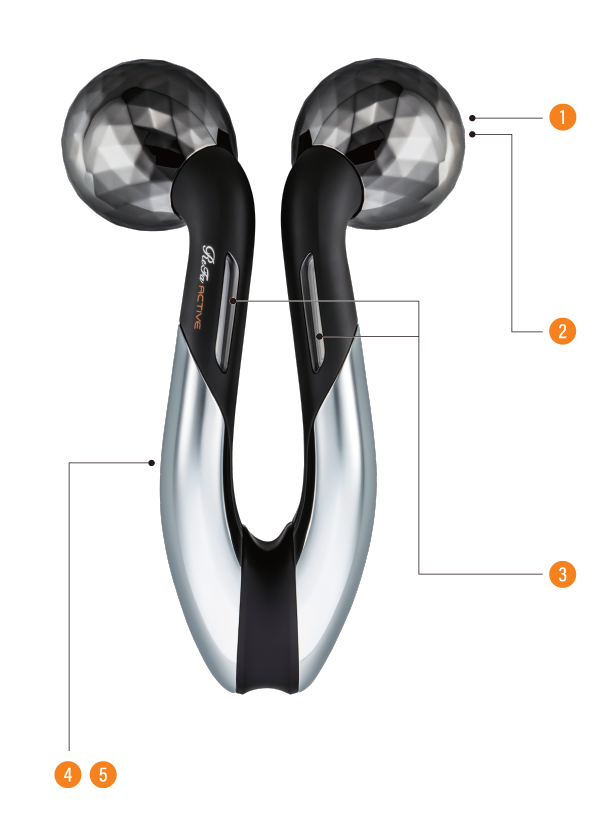 1. Double Drainage* Rollers Rollers with a special shape cut into a 440-hedron diamond-like shape enable the device to realize a movement that firmly pulls up and gently releases the skin. *Drainage is a technique that estheticians often perform, and does not express any effect the product has on your body.
2. Titanium Coating The rollers are coated with titanium, which is known for its high corrosion resistance. Titanium is an appropriate material for daily use as it cannot be easily scratched and has a high resistance to perspiration.
3. Double Solar Panels The two solar panels, one installed on each handle, efficiently take in light to generate a very mild electrical current called "microcurrent".
4. Flexible Handle The handle design allows you to flexibly change the space between the rollers in accordance with the part of the body on which you use the device. By spreading the width to firmly grasp and squeeze the areas you wish to care for, you can apply "Wide Fit" pressure.
5. Waterproof Construction Conforms with JPS standards (equivalent to IPX7). This product can be used safely during your bath time.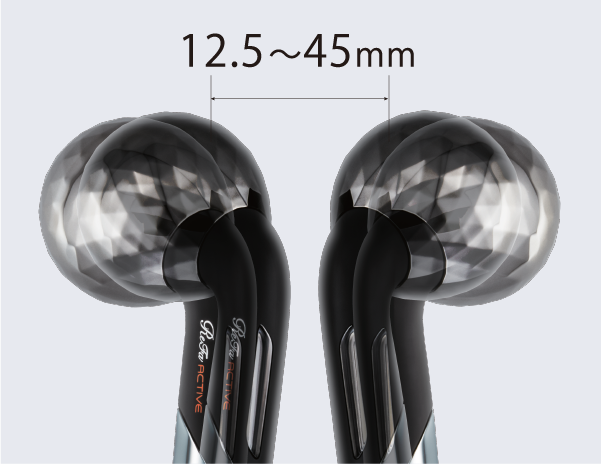 Adjust the width between 12.5mm to 45mm.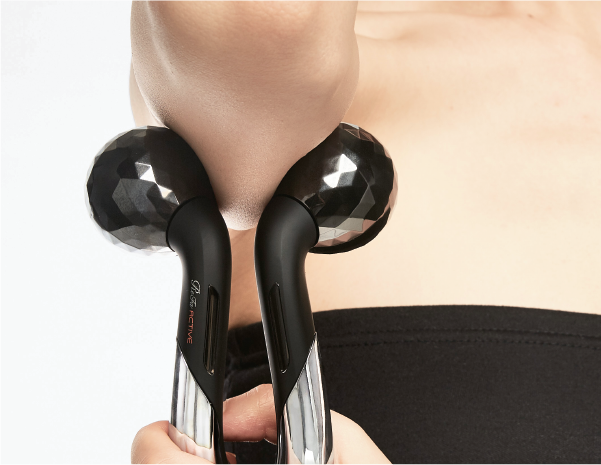 Wide Fit Pressure Functionality administers pressure not only to the surface of the skin but deep down to the muscle itself.